There is no stopping Dubai's frantic construction boom, and Atkins, the largest multidisciplinary consultancy in Europe, is not one to miss a part of the action. The company has recently revealed concept designs for the new Trump International Hotel and Tower, which is going to be the centrepiece of the Golden Mile residential and retail exclusive boulevard. A single glimpse leaves no doubt that the luxury building with its sharp glazed tips will set the standards for the whole area's development.
The project is coordinated by local developers Nakheel and will be located on one of the area's much talked-about man-made islands off the west coast of Dubai, the tree-shaped Palm Jumeirah, which aims to be one of the world's prime resorts.
The complex itself is a breathtaking 60-storey building composed essentially of two asymmetrical halves forming a gateway to the island. The stainless steel, glass and stone faaded arch-like structure includes a 300-room five-star hotel, 400 residential apartments, boutique offices, retail, gym and spa, restaurants and of course, access to their very own private beach.
Developer: Nakheel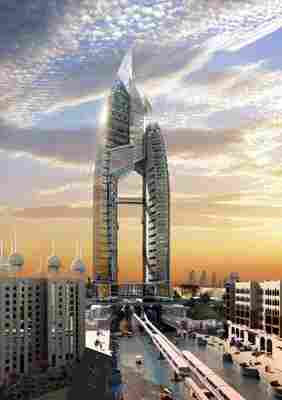 The New London Skyline
Deviating from the standard norm of product design on Yanko Design, I'd like to bring your attention this classy instillation called "London" at a Samsung UK flagship store in Westfields Shopping Centre. The impeccable interaction and graphics of instillation is one thing to be noted, however I'd like you to focus on the futuristic architecture of the London skyline. Compared to the current skyline seen here , the future foresees an elevated transportation system and windmills blending in with the skyscrapers. I suppose the designers have unwittingly stumbled upon a utopian era for this 'hyper capital'; what say Londoners…do you like this new city?
Architectural Photography: Simon Kennedy
Designer: Factory Fifteen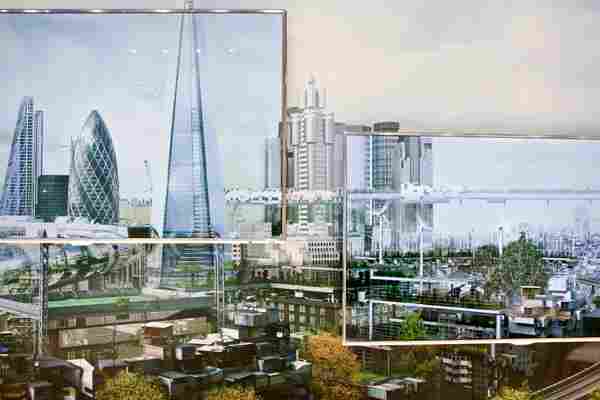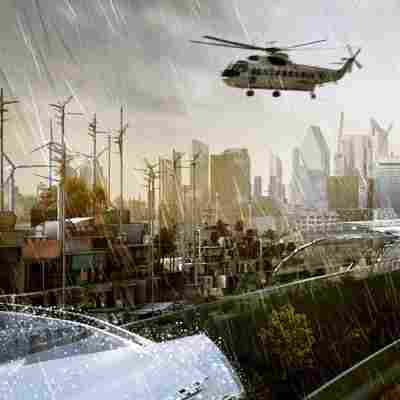 Liuligongfang Museum by Loretta Yang
The Liuligongfang Museum showcases glassware from ancient China (dating back to 476 BC) and Europe and the personal collection of Loretta Yang. The museum was established to re-kindle the interest in glass in China and funded by the Liuligongfang Crystal Company established by Yang and her husband in 1996. The 1000 square metre museum has an exterior wall built of 12,000 individually made glass bricks each 30x30x30 cm in size and weighing 10kg.
Designer: Loretta Yang