We understand that it's not quite yet September, and you're probably trying to hold onto summer like Ryan Gosling clutched onto the hope of Rachel McAdams in The Notebook (it wasn't over, it still isn't over!). However, when you're ready to face the realities of a new season and want to know how to transition your wardrobe from flip-flops and rompers, here are five trends you should consider, according to what everyone (and maybe including your very self) is pinning on Pinterest.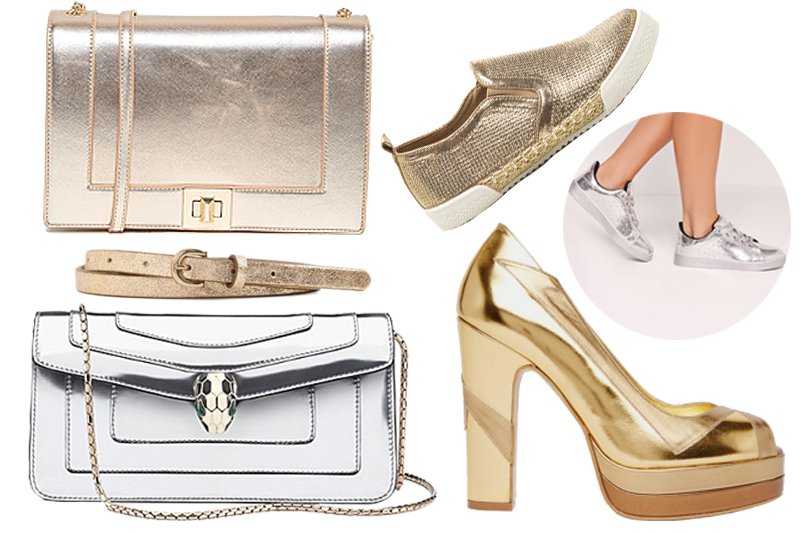 Metallics
Pinterest stat: With 138% increase from last year, metallics are making their way to the forefront of fall fashion.
Our take: We aren't surprised to see this in the least. It feels like everything in design lately is about metallics—gold, rose gold, copper, chrome. They are the touch that takes perfectly nice to downright perfect, whether in an outfit, or in your home.
Velvet
Pinterest stat: Whether in accent pieces or outerwear, velvet is a leading trend, having jumped up 84% over last year.
Our take: Fall just feels luxurious, doesn't it? There's something about that perfect Goldilocks limbo of not-too-hot, not-too-cold weather that makes you feel like you can take on the world and be fabulous while doing it. Velvet should always be had in jewel-tone doses, and we think a little goes a long way.
Signature Dark Lipstick
Pinterest stat: Courageous beauty statements make for the perfect add-on to your OOTD. The statement dark lip is a fan favorite, trending up 40% this year.
Our take: Put your fuchsia lipgloss in hibernate mode until next spring and vamp it up with matte burgundies, deep cherries and rich plums.
Rockstar Booties
Pinterest stat: Pins for bolder statements like rockstar booties have increased by 180% over last year.
Our take: We weren't entirely sure what "rockstar" booties were, but we could only assume they involved studs, because don't all rock stars love studs?
Perfect Fall Dress
Pinterest stat: A fresh spin on the LBD, the perfect fall dress represents 60% of all purchases in The Pinterest Shop .
Our take: In our book, the perfect fall dress is flowy, has sleeves, and can transition from late summer to early autumn with some tights and booties.