Every winter I try to seek out the best remedies for congestion specifically, because it's the ailment that seems to haunt our family throughout the entire season. This year I decided to give the over-the-counter cold medicines and treatments a rest and try the all-natural route and am very pleased with what I've found so far.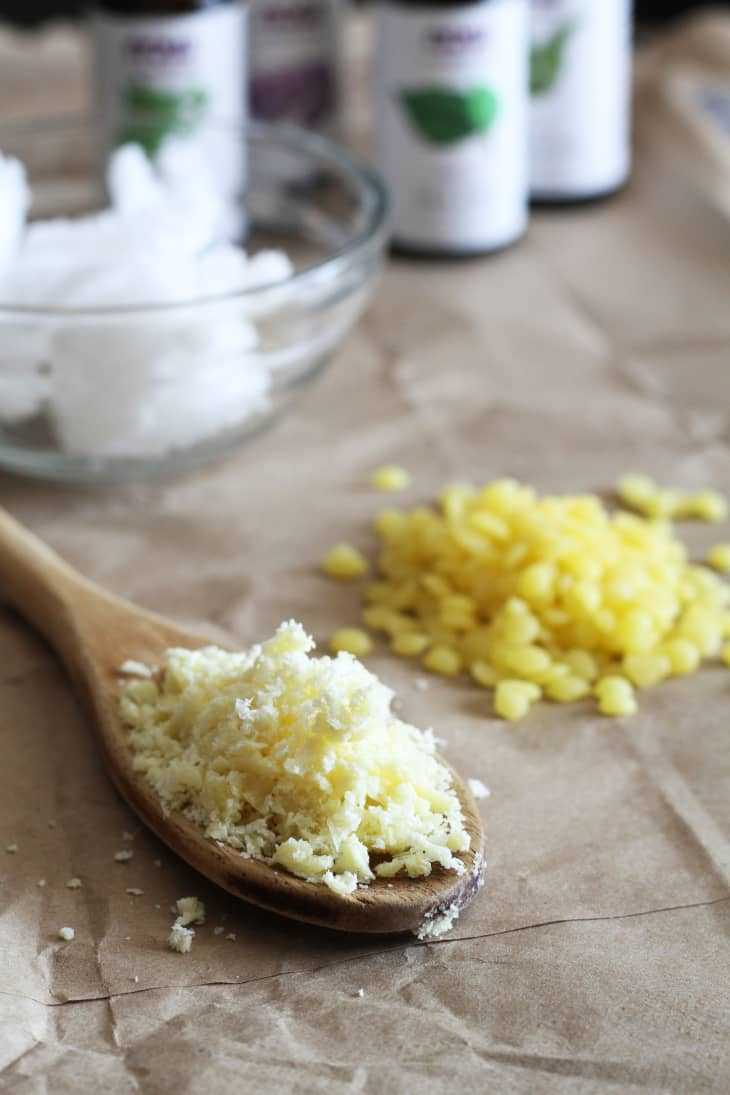 If you don't already have the assortment of essential oils and coconut oil on hand, this recipe can be a little pricey. If you are the least bit interested in essential oils I highly recommend investing in these particular oils because they can all be used for other home remedies as well as aromatherapy treatments.
What You Need
Materials
30-35 drops eucalyptus essential oil
12 drops peppermint essential oil
12 drops lavender essential oil
12 drops rosemary essential oil
5 drops tea tree essential oil
5 TB coconut oil
2 TB cocoa butter
1 1/2 TB beeswax
Tools
Saucepan
Wooden spoon
Glass jar with a lid
Measuring spoons
Instructions
1. In a saucepan (I used my stockpot!) on low heat, melt the coconut oil and cocoa butter. Once melted, add the beeswax.
2. Once the beeswax has melted, remove the pan from heat and let cool for 5-10 minutes so the heat won't spoil the essential oils.
3. Add in all the essential oils.
4. Pour the mixture into your glass and let it set up for 15-20 minutes. It might be a bit softer than what you are used to, so proceed with caution. And remember – a little goes a long way! Makes one 4 ounce jar.