A shower rail is a great way to add functionality and style to your bathroom. But how do you choose the right one for your needs? This blog post will help you figure out which shower rail is best for you. We'll discuss the factors you need to take into account when choosing a shower rail and provide tips on how to select the right one for your space. So whether you're looking to update an existing shower or install one for the first time, read on for helpful advice!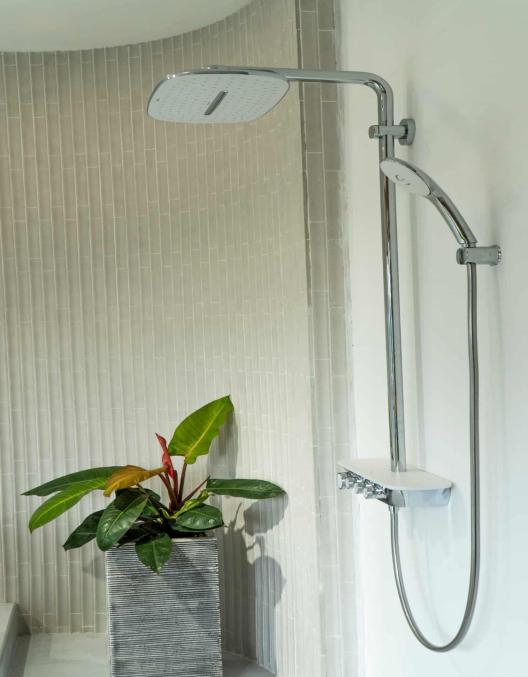 About the size
The most important factor you should consider is the size of the shower rail. It's necessary to measure the shower space before you shop so that you will know the suitable size of shower rail. First, you need to make a plan for the shower space. Then measure the height, width and depth of the space. To make it accurate, you'd better measure two or three times.
Also, keep in mind that shower rails come in different diameters. The most common diameters are 1 inch (2.5 cm) and 1.5 inches (3.8 cm). But there are also shower rails available in 2 inches (5 cm) and even 3 inches (7.6 cm). The length of shower rails also varies. If you have a larger shower, you may want to consider a wider and longer shower rail.
About the type of the shower head
Another thing to consider is the type of shower head you have or want. There are two main types of shower heads: fixed and handheld. Fixed shower heads are attached to the wall and can't be moved. Handheld shower heads, on the other hand, are attached to a shower hose and can be held in your hand or placed in a holder on the wall.
Most shower rails are designed to work with either type of shower head. But there are some shower rails that are only compatible with one type or the other. So if you have a specific type of shower head in mind, make sure to check compatibility before you buy.
About the style
Once you've decided on the size and type of your shower rail, it's time to start thinking about the style.
Shower rails come in a variety of styles, from modern and minimalist to traditional and ornate. And they're available in a range of materials, such as stainless steel, brass, chrome, aluminium, and even wood. Don't forget the color of the shower rail. Common colors include chrome, matte black and gold.
So take some time to browse the different shower rail options and find one that matches your bathroom's decor.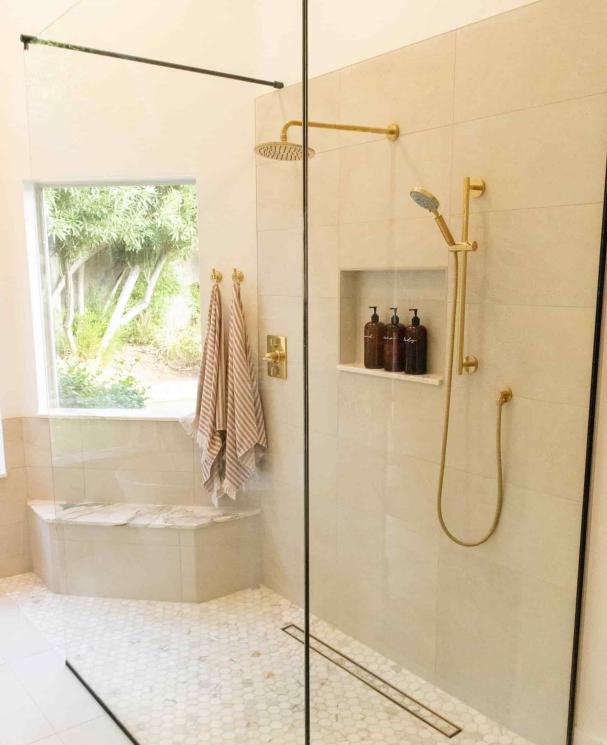 About the price
Of course, budget is also an important consideration when choosing a shower rail. Shower rails vary widely in price, from around $50 to $500 or more. So it's important to set a budget before you start shopping.
To get the most bang for your buck, look for shower rails that are made of high-quality materials and come with all the features you want. For instance, some shower rails come with built-in shelves or soap holders, which can be handy if you don't have much counter space in your bathroom.
It can be tough to decide which shower rail is the best for your needs, but hopefully this guide has helped you narrow down your choices. If you're still not sure which one is right for you, don't hesitate to get in touch. We would be more than happy to help!